In case you didn't get the memo. Cats are officially the cutest animals in the world. Especially mine.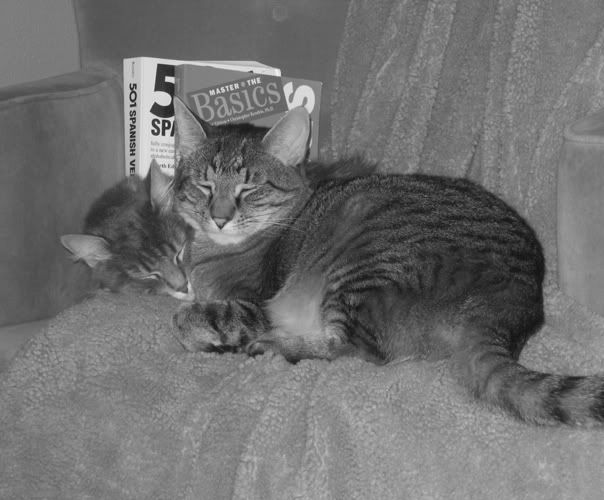 It's like a cheesy Hallmark card! I feel like I am on National Geographic getting snapshots of animals in their natural habit.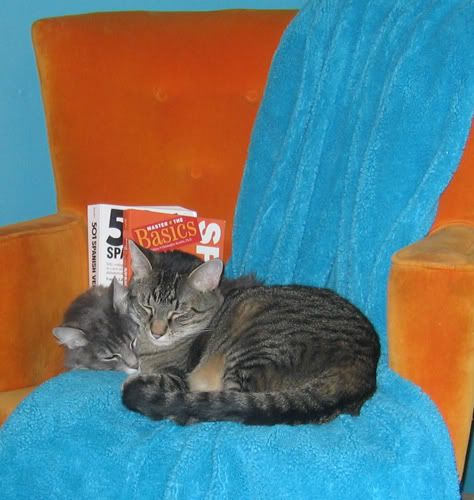 I think they fell asleep reading Spanish love poems to one another. Fiona and Poopy and are quite the romantics.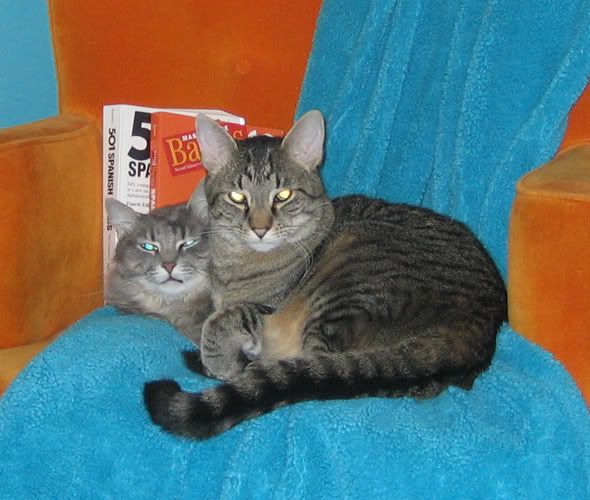 And this one isn't as cute as it is funny. Fiona (L) looks like a skanky pirate cat. Poopy (R) looks just plain demonic.

I ♥ MY CATS. I just couldn't resist the urge to share these.